Our case and cause for #MontenegroWildBeauty is to #SaveKomarnica from getting filled with concrete and a hydropower plant – an unsustainable idea in every dimension of the word.  Today, 23rd March 2022, is the deadline to pose questions to the Agency of Environmental Protection of Montenegro regarding the "Environmental Impact Assessment (EIA).
I have posed 23 questions – being shocked by the "deus ex machina" quality of arguments in 109 places of the EIA, where tourism gets mentioned.
To follow what happens further, welcome to join our group on Instagram and Facebook – partly in local language, and in any case with more information and exchange: #SpasimoKomarnicu
Recommending also to read this briefing, from the CEE Bankwatch Network, published 24 March 2022. Some quotes (hashtagged and bolded by me):
"Bankwatch obtained the list of 79 projects nominated by Western Balkan governments via an access to information request to the European Commission. It can be found in Annex I of this briefing. The list contains many projects which appear reasonable and much-needed, but many others are not in line with EU policy and/or legislation and must not be funded with EU money. There is also a noticeable imbalance between categories – despite pressing needs to save energy in the region, not a single government has submitted a project in the Renovation Wave category. Moreover, other urgently needed types of projects are entirely missing from the list. For example, despite high electricity distribution losses in most of the Western Balkans, especially Albania, Kosovo and Montenegro, none of the governments nominated projects to tackle this issue, nor did they nominate smart grid projects which could have fitted under the Digital infrastructure, Renewable energy or the Transition from coal categories."
"The (Komarnica) project's environmental assessment, published in February 2022, reads more like an advertisement brochure than a scientifically grounded study. It promises the people of Šavnik a golden future based on an influx of tourists who will allegedly visit because of the hydropower plant but offers no evidence on why or how exactly this will happen."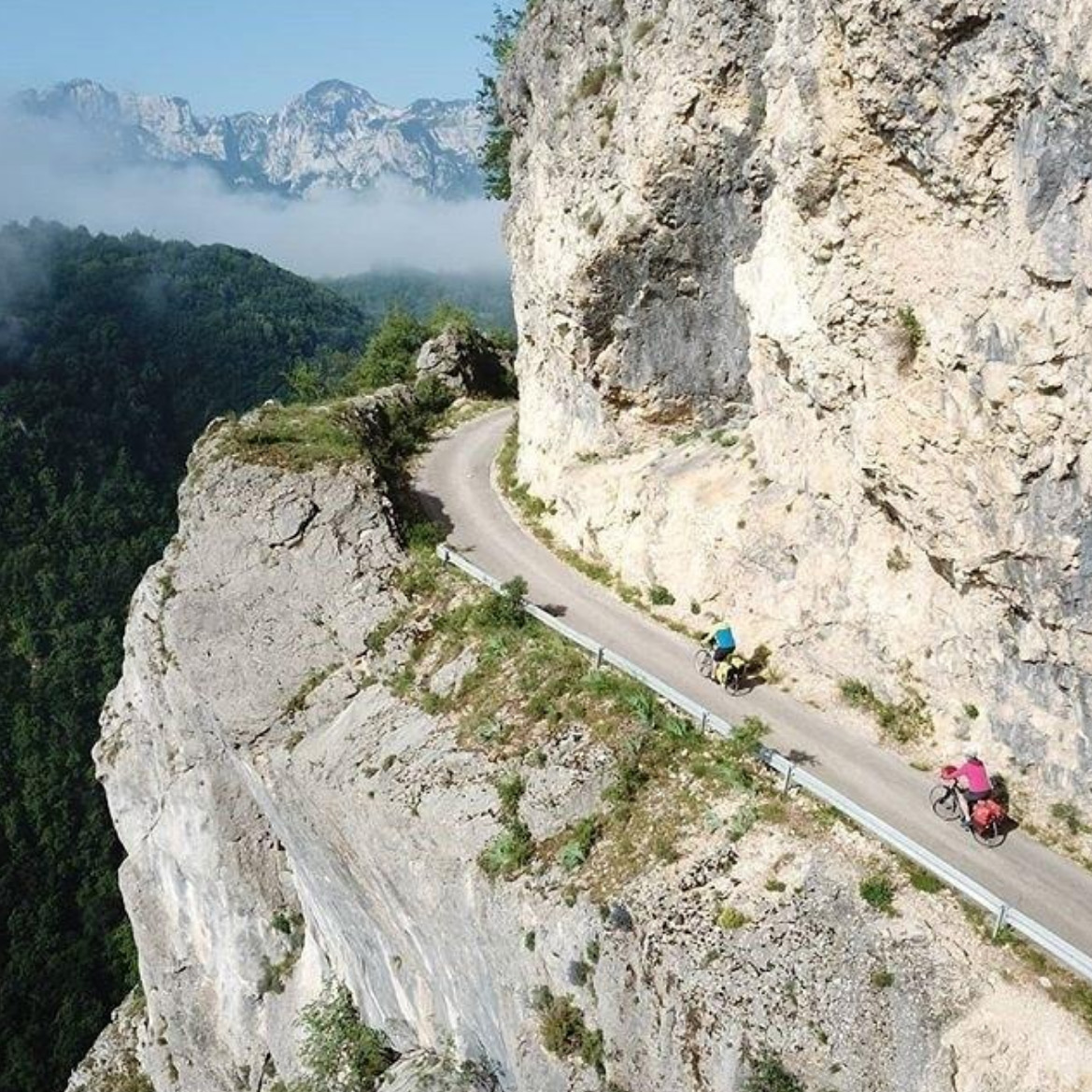 There is a good number of alternatives of rural development, including diversified nature- and community-based rural tourism – so far very much ignored. (Photo: Thorsten Brönner, 2018). The last conquered canyon of Europe, "Nevidio" is already one of the country´s unique attractions, and on its right side the national cycling Top Trail "Endless Landscapes" definitely keeps its promise. Since 2009, when the "Mountaineering village" Nevidio as the first accommodation and restaurant on this side of Komarnica opened to nature lovers, rural households and camps have followed. In only 25km distance, another family-owned small pioneering business and a "Bed & Bike" place, the Etno selo Izlazak is working all year round. Hiking, kayaking, flyfishing, wildlife conservation tourism, horse riding, backcountry skiing,  snowshoeing and activities with rural hosts are to 99% undeveloped. The municipality of Šavnik has no tourism development strategy – with responsibilities, action plans – nothing. Continuous involvement of the local communities in planning, co-creation and management is not happening.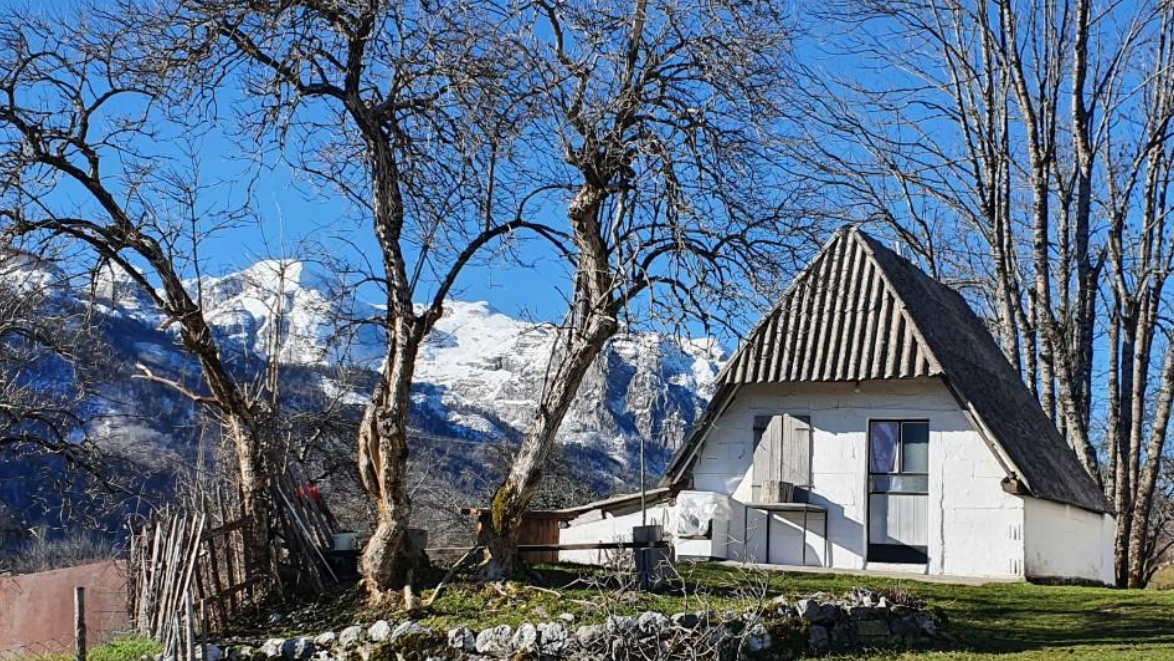 How to increase the number of choices** – for local people and visitors alike?
** With the ethical imperative formulated by Heinz von Förster, (1911-2002), based on the categorical imperative of Immanuel Kant.
This is one question we pose in the battle to #SaveKomarnica. Here are two good best practice examples from the neighbouring country Bosnia and Herzegovina, of the "Herceg House" (pdf) in Trebinje, and before that success, the Dinardica. Read the full story of their participation in the Green Destinations Top 100 Good Practice Stories here (pdf).
"This success came as a result of establishing a formal organizational structure for destination management and development, which included government institutions, NGOs, and private companies as stakeholders." 
From there, the partners designed and launched a series of concrete actions to strengthen the brand of the local destination and transform  into a green tourist destination.
A plan was initiated to protect the most valuable natural habitats.
They renovated an old, abandoned school building and transformed it into a Visitor Center.
Currently in the works, the Visitor Center is working to support solar panels with the intention of demonstrating the renewable energy potential for private households and tourist facilities to adopt."
Another example of success is the by now internationally famous Vjosa river in Albania. Here is how the neighbours in the East are turning it from a threatened place to a National Park.
So, here, for the Komarnica river and its village communities the number of choices would be reduced to one – not just useless but a devastating one. Further in the Bankwatch publication:
"Although described in the project list submitted to the European Commission as an 'Upgrade of the Piva hydropower system', the 172 MW Komarnica hydropower plant is in fact nothing of the kind."
"It is unclear why Montenegro, which already generates 40-60 per cent of its electricity from hydropower, depending on rain and snowfall, needs yet another hydropower plant, and no evidence of Komarnica' s economic viability is available to the public. A system with such a high percentage of hydropower is already highly vulnerable to climate change, as can be seen from its wide annual fluctuation in generation."
"The project would flood part of the Komarnica candidate Emerald Site (ME000000P) and the Dragišnica and Komarnica Regional (Nature) Park. The area is also part of three potential Natura2000 sites: Bukovica Valley and Vojnik Mountain under the Birds Directive and the Komarnica and Pridvorica sites under the Habitats Directive.
Moreover, the Komarnica river has been identified as a potential area for the expansion of the Durmitor National Park and UNESCO site, but so far has only been awarded a weaker 'Regional Park' status."
"The area is home to numerous protected species, including wolves, bears, Balkan chamois, otters, stone crayfish, golden eagles, rock partridges and corncrakes. Yet the full extent of the likely damage by the project is not yet known due to only partial fieldwork having been done. Unique caves and cliffs would be flooded before their biodiversity is even properly researched."
We do not need more reasons to shout out "Spasimo Komarnicu"!