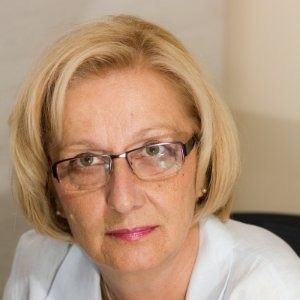 As part of the project of professional training of the public and private sector, the Association of Croatian Travel Agencies (UHPA), and in cooperation with the Croatian National Tourist Board (CNTB) organised in March 2017 education training entitled "Cycle Tourism and Active Tourism-From Best Practice to Next Practice". The lecturer was Ms. Kirsi Hyvaerinen: She delivered training sessions for employees working in tourist boards, local government institutions and organisations, regional development agencies, travel agencies & DMCs, and other entities involved in the development of tourism products and services. Through interactive modules, participants were able to consolidate and upgrade their knowledge, skills and experience, as well as to consider and identify new opportunities to improve the quality and marketing of their tourism products and services. It was great having Kirsi as the lecturer. She was a very informative and engaged speaker. The participants stayed engaged and tuned in the entire program and delivered very positive feedback:
Very good quality, content and useful workshop.
An interesting topic, an excellent lecturer, an excellent organisation. For all praise!
The lecturer was inspirational.
We need more such experts who look at our market with other eyes and from the other angle!
Everything was well organised! Just keep going!
Excellent knowledge of cycle tourism and active tourism. Presented best practice examples, recommendations and tutorial tips are of utmost benefit.
We found Kirsi incredibly deep in her knowledge and experience, being very professional, supportive and generous with her time, and easy to work with. We confidently recommend her as a speaker, workshop facilitator and tourism industry consultant.
Rina & Artan Lika
Reborn by Adventures
Amina Gjokoviq
with the ladies of Tastes of Ulcinj
Adrian Perovic
Salty Village | Ulcinj, Montenegro
Stakeholders of Nature Park Ulcinj Salina Community- and Nature Based Tourism Development (2019-2021) 
With a "dream in our hands" we participated in the competition of "Nature Park Ulcinj Salina: Community- and Nature-based Tourism" where we met Kirsi, the consultant who had more than 30 years in tourism experience, helping places and businesses to be more sustainable. We felt as we shared our dream towards safe "hands" that it will come true. And so it did, little by little Reborn by Adventures started to take shape, every day more and more! Kirsi´s advice and consultations were different, they opened new perspectives in our minds, a more meaningful vision for a more beautiful future.
She made us appreciate our traditional food and culinary skills so that Tastes of Ulcinj started organising traditional picnics for visitors, and now you can see our work on Facebook and Instagram too. In the first workshop with Kirsi I also came up with the idea to build a cabin in our olive grove. Because of Kirsi´s help and advice the cabin is accessible for people with disabilities as well – you can find me on Airbnb since March 2022.
During our workshops we learned a lot about sustainable tourism and great examples from all around the world. Salty Village project is working perfectly, and the investment will pay back in a year if it continues with this speed, which I consider a great success.
On a scale of 1-5, how would you rate our final week 14-18 March 2022 of "Contemporary Issues in International Tourism" altogether (including 4 international guest speakers)?
Your experience in a nutshell? Please share further feedback – good stuff & points to improve. Also suggestions regarding topics, guests, methods for future classes welcome. Thank you very much for your time and thoughts, highly appreciated! 
The week with Kirsi was very interesting and helpful. Through her many practical examples, she has expanded my knowledge and I could take a lot from the lectures. In addition, her way of presenting was also very pleasant. Through a good mix of knowledge input and discussions it was not boring. Thank you very much Kirsi.
I really enjoyed the week including all the input with you . I loved that is was so practical and not academic, as some of our lectures are. Teaching more practical stuff brings us much further then all the theory (which is of course also necessary). But I am used to have practitioners as lecturers and you gain and take so much more out of it. Hope to see you again one day.
I really enjoyed the time I've been in your course, keep going!
I really enjoyed taking part. It was great that we could suggest topics that we found interesting and the whole atmosphere was nice and friendly. Thanks for the interesting input!
It was a really interesting week. I learned a lot. It was only a bit too much input for one week. 2 more days would be perfect.
At the same time there was a human touch because of the stories & experiences you (as well as the guests), shared with us. Really appreciate the interactions you had with the students and how the decorum of the two way communication was maintained. I felt comfortable at all times to voice my opinioI learned how much there's still to do when it comes to sustainability. We have come a long way but there's a lot of work to do.
Every session was informative and atns and was assured to receive an unbiased feedback. Special mention to the resources provided during the course.
All the topics addressed where very interesting and we could learn so much from Kirsi's knowledge and life experience. The only problem for me, where the many straight hours we had in only week that made really hard to assimilate all this information.
It was interesting over the whole four days. Very warm and nice atmosphere, not too loose but also not too strict, perfect to feel you can say and participate how you feel/think (without fear to say something wrong etc.) . The guest speakers were interesting and spread widely through the issues, so that we had an overview and insight into quite a few contemporary, tourism related issues. Also the quantitative and qualitative examples from Kirsi´s perspectives (from all stations in her job career and also from different countries sight) were making things clear ("anschaulicher") and understandable. Lots of videos and photos to catch the attention of us, which is good. Photo hunt on Friday was a great variety ("Abwechslung") to sitting in the classroom and also made us students think of the topic regarding sustainability in Heilbronn. Maybe this photo hunt could be in the middle of the whole four days, so that it is balanced.
All in all, I think this was (even though it was a four days in a row lecture) very interesting and will help us students in a lot of situations in the future! Thank you so much for taking us with you on this journey and sharing so many interesting and helpful examples and facts with us. Definitely a lecture (and content) we won't forget.
Dankeschön Kirsi und (hoffentlich) auf Wiedersehen! Liebe Grüße von der HHN!